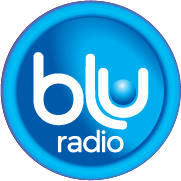 Work 4 days, rest 3 and receive term surcharges: new government measures
By: Marcela Peña, BLU Radio
© BLU Radio. Work // Photo: AFP
To avoid crowds, the government will allow working hours to be changed. This is what you need to know.

As long as the coronavirus emergency lasts, your work life may be in turmoil. The Government authorized drastic changes to the distribution of shifts and will allow the installment payment of the June premium, night, Sunday, holidays and overtime, provided the worker agrees.
From now on, the working day can be divided into 4 shifts of 12 consecutive hours. According to the decree, this measure "aims at economic reactivation within established conditions to prevent contagion and guarantee the life and health of workers."

If those shifts involve surcharges, the company could pay them in installments between today and December 20.

Another option is the 8x36 shifts (that is, maximum 36 hours a week), in this modality they are never paid nightly, Sunday or holidays.

PREMIUM TO FEES AND SUBSIDY TO THOSE WHO WIN UP TO A MILLION PESOS

As announced, companies may agree to pay the premium in maximum 3 installments between now and December. Even companies that receive the premium subsidy will be able to pay in installments.
The Government will pay companies 220,000 pesos in June to support the payment of the premium for each formal worker who earns up to one million pesos.

OTHER MEASURES OF THE DECREE
If your contract was suspended or you were sent to unpaid leave in April, May or June, the Government will pay you 160,000 pesos for each month as a subsidy through the Solidarity Income program.