© Photo: UnSplash @ anikolleshi
The rules for the use of masks are as important as the material from which they are made: hands must be washed or disinfected before putting them on, and if they are used for a short time - for example, for a bus ride - they can be stored in a plastic bag for later use.
It is advisable to wash them every day, ideally at 60 degrees and, if this is not possible, by hand, with water, disinfecting them for one minute with chlorine and then rinsing them very well. Another aspect to keep in mind is that if they are very stretched, they do not work; that they should cover the nose, mouth and chin, and that they should be well attached to the face on all sides.
(Also read: WHO: Cloth masks - Material)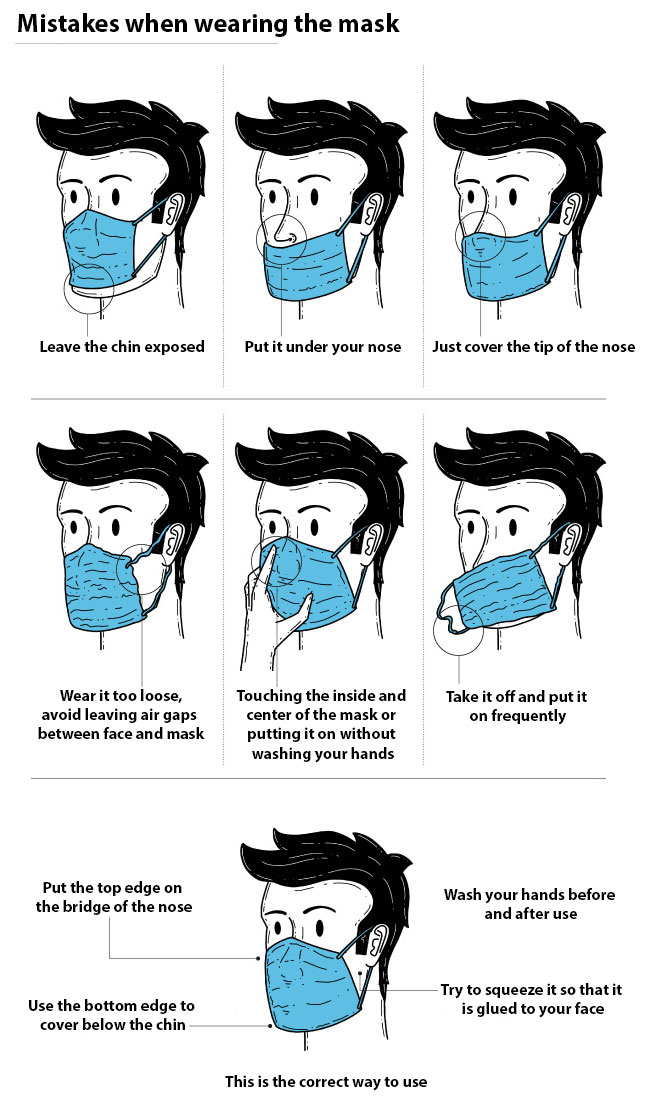 On the other hand, the new WHO guide points out that all people who work in medical facilities caring for all types of patients, and not only patients with covid-19, should use medical masks.
EFE