Fines of up to 500 euros to those who throw masks on the street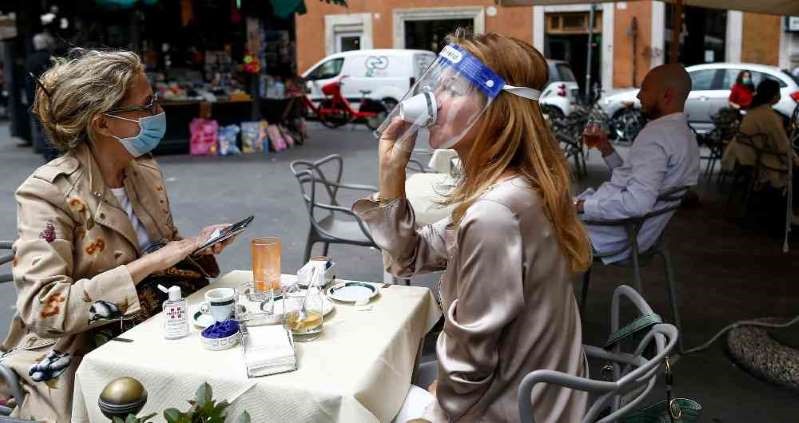 © AP Newsroom Fines of up to 500 euros for those who throw masks on the street
Those who throw the mask or gloves used to prevent the spread of the coronavirus on public roads will be penalized with fines ranging from 25 to 500 euros, according to a rule that was issued by the Mayor of Rome.
"In these months of coronavirus health emergency, our environmental operators have denounced on numerous occasions the collection of used gloves and masks, thrown on the ground by rude people", said Mayor Virginia Raggi.
In its ordinance, the "prohibition" of abandoning this type of protection objects throughout the municipal territory and the aforementioned fines are established until July 31, unless abandonment constitutes a crime.
In many of the streets of the capital and Italy it is frequent to see these types of personal devices thrown away, something that I feel denounced by environmental organizations.
The mayor points out that masks and gloves should be discarded in the containers.
And he maintains that their abandonment in public spaces, especially in this period, "constitutes not only a potential health risk", because they could be infected, but also damage to the environment.
The coronavirus pandemic has infected more than 230,000 people in Italy, especially in the north of the country, and has killed 32,877 since the beginning of the crisis, on February 21, according to the latest data from Civil Protection .
The news is known at the time that it was announced that the archaeological site of Pompeii, a world heritage site and the second most visited monument in Italy, reopened its doors to visitors on Tuesday, according to an AFP reporter.
For the first day of opening, after two and a half months of confinement and the closure of all public places, journalists and guides were able to enter the immense archaeological park, valuable for the information it provides about the life of the Romans 2,000 years ago.
The few tourists who entered had their temperature taken with a device and required to disinfect their hands with gel.
With AFP information.
News taken from: